THE BALTIMORE SUN
European restaurant opening in Pikesville.
By Sarah Meehan – reporter
February 7, 2018
Bravo Restaurant, an Eastern European eatery, is preparing to open its doors in Pikesville.
The restaurant is targeting a March opening at 1430 Reisterstown Road, previously a Quiznos location.
Owner Alla Sandler said the restaurant is "ready and waiting for clients," pending a gas line hookup from Baltimore Gas and Electric Co.
Sandler, a singer and musician, has been in the restaurant industry for eight years, most recently as a manager for a similar eatery nearby.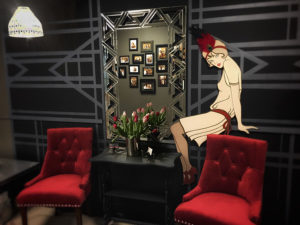 "I was managing for a long time, and since I wasn't an owner, there were some things I wanted to fix," Sandler said. "I'm trying to bring my experience to my new place and fix all the problems that I could see from the past."
Bravo will serve a mix of Russian, Ukrainian, Polish, Belorussian, Moldovan and Jewish cuisine when it opens. Dimitriy Chlobostaev will serve as the restaurant's chef.
"I want people to come to the store and experience the food that they tasted a long time ago, like in their childhood," Sandler said, noting items such as Russian dumplings (pelmeni) and gefilte fish.
The restaurant will offer a lunch special from 11 a.m. to 3 p.m. serving a three-course meal for $12-$13. Din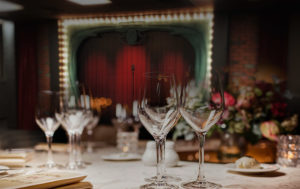 ner entrees will start at $15, and Sandler expects the average check to run about $25-$30 per person.
"When they come to my restaurant they're going to feel like they're in a family," Sandler said. "Most of the clientele here in Pikesville, I know them by name, I know what they like."